Name:
Sorbitan Ester
Name:
S20,S40,S60,S65,S80,S85
Aspect:
Paste, Bead or power, Oily Liquid
Packaging:
Solid: 25kg/bag, Liquid:200kg/drum
Shelf life:
1 year
Properties: Sorbitan ester is a lipopilic and nonionic surfactant. It is safe and nontoxic to add it in food as emulsifier when properly used in accordance with GB2760-2011. There are various items because of different fatty acids. The HLB value is 1.8 ~ 8.6. It can dissolve in polar organic solvents and oils.
Packaging: Solid 25kg/drum, Liquid 200kg/drum
Storage and transportation: Store in cool, dry place in tightly sealed packages, protected from heat and light. Not dangerous goods for transportation.
Shelf life: 1 year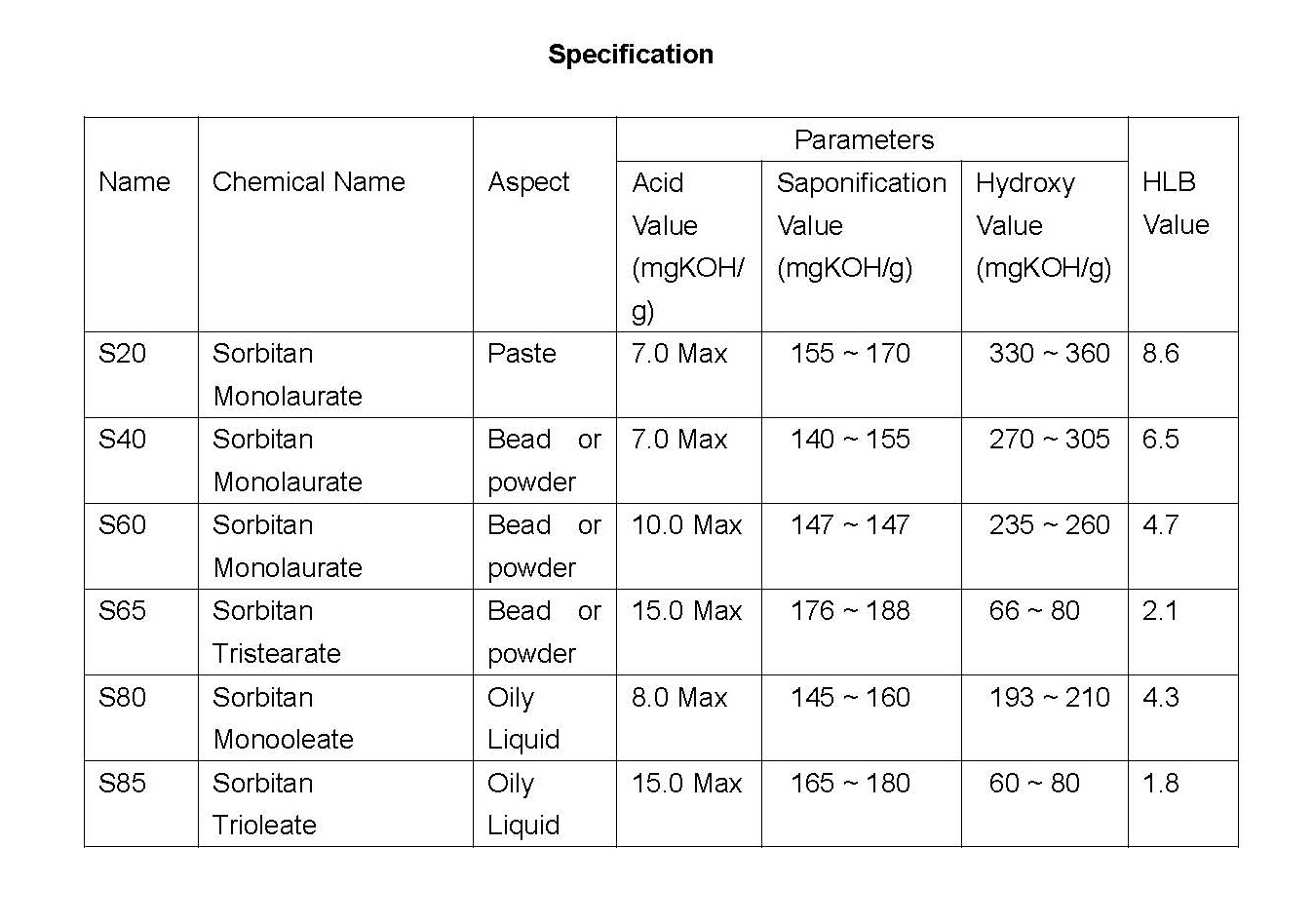 ---